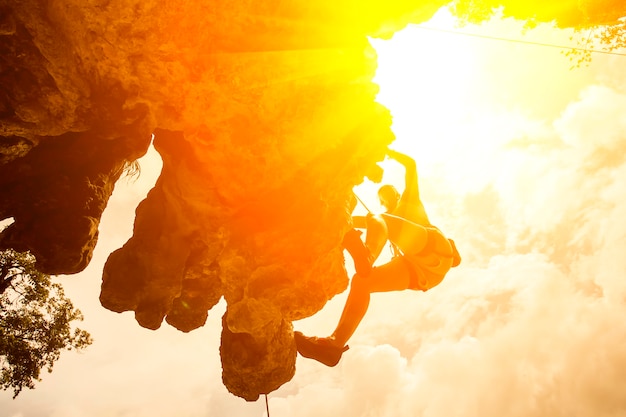 Course excerpt from Motivation: Igniting the Process of Change
Tony Robbins often refers to himself as "The Why Guy." The point Robbins makes, and has made a fortune promoting, is that why we do something matters more than how we do it. As Robbins says, "There is a powerful driving force inside every human being that, once unleashed, can make any vision, dream, or desire a reality" (Robbins, 2017).
Sense of Purpose
Motivation relies on this driving force, and more specifically, the purpose behind it. Having a strong sense of purpose, as one study shows, doesn't just drive motivation; it also drives health and longevity.
Looking to expand upon previous research that have suggested that finding a purpose in life lowers risk of mortality above and beyond other factors that are known to predict longevity, Patrick Hill of Carleton University in Canada and Nicholas Turiano of the University of Rochester Medical Center used nationally representative data available from the Midlife in the United States (MIDUS) study to explore whether the benefits of purpose vary over time, such as across different developmental periods or after important life transitions.
The data included self-reported purpose in life (e.g., "Some people wander aimlessly through life, but I am not one of them") and other psychosocial variables that gauged their positive relations with others and their experience of positive and negative emotions from over 6,000 participants.
At the 14-year follow-up period, a strong connection emerged: those participants who had died (569 in total) had reported lower purpose in life and fewer positive relations than did survivors. Conversely, greater purpose in life consistently predicted lower mortality risk across the lifespan, showing the same benefit for younger, middle-aged, and older participants across the follow-up period (Hill & Turiano, 2014).
"Our findings point to the fact that finding a direction for life, and setting overarching goals for what you want to achieve can help you actually live longer….So the earlier someone comes to a direction for life, the earlier these protective effects may be able to occur" (Hill, 2014).
While Hill and Turiano noted that there are many reasons to believe that a sense of purpose would have protective health effects in older adults, a surprising outcome was that it was just as important for younger and middles aged adults. Moreover, purpose had similar benefits for adults regardless of retirement status – a known mortality risk factor – and the longevity benefits of purpose in life held even after other indicators of psychological well-being, such as positive relations and positive emotions, were taken into account (Hill & Turiano, 2014). "These findings suggest that there's something unique about finding a purpose that seems to be leading to greater longevity," summarizes Hill (2014).
As a sense of purpose seems to act so salubriously in our lives, it makes sense that without it, we suffer.
For information on  factors that affect motivation, follow the link below:
Professional Development Resources is approved to sponsor continuing education by the American Psychological Association (APA); the National Board of Certified Counselors (NBCC ACEP #5590); the Association of Social Work Boards (ASWB Provider #1046, ACE Program); the American Occupational Therapy Association (AOTA Provider #3159); the Commission on Dietetic Registration (CDR Provider #PR001); the Alabama State Board of Occupational Therapy; the Florida Boards of Social Work, Mental Health Counseling and Marriage and Family Therapy (#BAP346), Psychology & School Psychology (#50-1635), Dietetics & Nutrition (#50-1635), and Occupational Therapy Practice (#34); the Ohio Counselor, Social Worker & MFT Board (#RCST100501); the South Carolina Board of Professional Counselors & MFTs (#193); the Texas Board of Examiners of Marriage & Family Therapists (#114) and State Board of Social Worker Examiners (#5678); and is CE Broker compliant (all courses are reported within a few days of completion).
Target Audience: Psychology CE | Counseling CE | Social Work CE | Occupational Therapy CEUs | Marriage & Family Therapy CE | Nutrition & Dietetics CE | School Psychology CE | Teaching CE