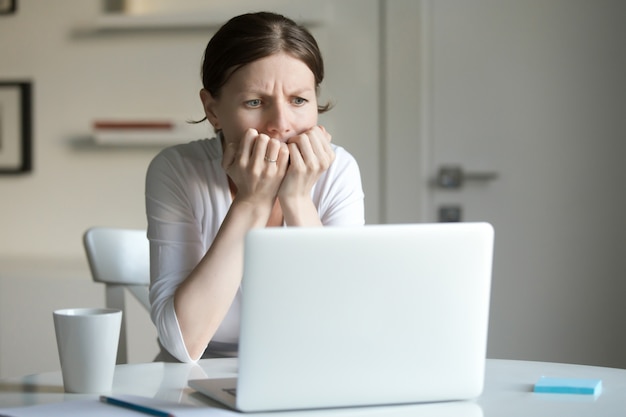 Course excerpt from Managing Anger & Aggressive Behavior
At the root of aggression is an anger system. Anger is an essential human feeling and emotion. It is likely that humans developed an anger system to protect and enforce our own interests against those of other people, other creatures and from environmental threats. Ironically if we did not have an anger system we would not, in all likelihood, maintain our social networks or improve them. Anger allows us to express our concern for one another. In expressing our anger we may incite another to respond with an apology or change in behavior and this in turn leads to the relationship improving and getting repaired. This happens with individuals, within families and communities and at the national and international level. Anger may lead to war and conflict but it also leads society to rectify or respond to social injustices.
Anger is activated by triggers. These triggers vary from person to person and by age, gender and culture. Women are often triggered by their close relationships. For instance, they may feel let down by family members and friends. According to studies conducted into anger and gender, men are more likely to be angered by objects not working correctly, encounters with strangers, and societal issues (Thomas, 2003). Children's anger is most often roused when they are blocked from doing something they've set their minds on, such as when they throw a temper tantrum because their toys are taken away.
Anger, when it is emoted, encompasses everything from mild irritation to intense rage. When a cartoon character gets angry, steams comes out the ears. We say things like 'That makes my blood boil!' In real life the response varies from individual to individual, but typical indicators include grinding teeth, clenching fists, or going red and flushed. We may also go pale, experience numbness or muscle tensions, or get hot and clammy.
However, when anger turns into aggression, steps must be taken. Aggression, in general terms, is defined as harmful behavior which violates social conventions and which may include deliberate intent to harm or injure another person. These include overt aggression, passive aggression, covert aggression, verbal aggression and a newer, frequent, form of aggression; online aggression, which can be overt or passive in form. In this article, we will focus on dealing with online aggression.
Anonymity is one aspect behind aggressive online behavior. People are more aggressive and forthright online because they're anonymous and can act unpleasantly without immediate consequence. Anonymity or operating undercover enables people to do things they wouldn't ordinarily do. Online harassment is on the rise and the problem of cyber harassment has escalated in recent times. Some individuals, including politically prominent people and celebrities, have taken to naming and shaming and/or prosecuting those who are aggressive online.
Cyber-bullying, e-bullying, or trolling is intrusive and a form of psychological abuse. This type of bullying takes place through online forums, such as social networking sites, messaging apps, gaming sites, and in chat rooms such as Facebook, XBox Live, Instagram, YouTube, and Snapchat. Cyber harassment is the act of sending offensive, rude, and insulting messages and being abusive. It may involve:
Denigration – This is when someone sends information or shares photos about another person that is false, damaging and untrue for the purpose of ridiculing or spreading malicious rumors and gossip about them.
Flaming – This is when someone purposely uses extreme and offensive language and gets into online arguments and fights. They do this to cause reactions and they enjoy the fact it causes someone distress.
Impersonation – This is when someone hacks into another person's email or social networking account and uses that person's online identity to send or post vicious or embarrassing material to and about others.
Outing and Trickery – This is when someone tricks a person into revealing secrets about themselves, then forwards these and other personal information to third parties. They may also do this with private images and videos. This can take the form of doxing (sometimes written as doxxing). The term derives from an alteration of the abbreviation "docs" (for "documents") and is an activity in which someone openly reveals and publicizes information about an individual for revenge via the violation of privacy.
Cyber Stalking – This is an act of harassment in which the stalker repeatedly sends intimidating messages, which may include threats of harm, or engages in other online activities that make a person afraid for his or her safety.
Exclusion – This is when others intentionally leave someone out of a group such as group messages, online apps, gaming sites, and other online engagement. This is a form of social mistreatment.
Doxing – This is a controversial issue, as it highlights the conflicts surrounding freedom of information. For example, the internet-based group of hacktivists, Anonymous, became known for a series of well-publicized stunts and for Distributed Denial of Service (DDoS) attacks on government and corporate websites. They make frequent use of doxing, as do related groups like AntiSec and LulzSec; the latter came to international prominence after hacking the websites of the Public Broadcasting Service, Sony, and the United States Senate. These groups claim that they aim to protest government censorship and monitoring of the internet. Supporters call members of these groups "freedom fighters" and digital Robin Hoods, while critics describe them as "cyber lynch-mobs" or "cyber terrorists."
Tips for Dealing with Aggression Online
As soon as you determine that you are being harassed by someone, tell that person in clear terms to stop contacting you and leave it there. You do not need to explain why, just state that you do not want the person to contact you. Keep a record of the messages. A normal initial reaction upon receiving harassing emails or messages is to delete the communications. However, it is important to save every communication you have with the harasser. If you receive phone calls from the harasser, your local phone company can help trace them. Do not destroy any evidence and, as soon as you can, turn the evidence over to the police.
Complain to the Appropriate Parties – It can at times be a little difficult for people to determine who the appropriate party is. If you're harassed in a chat room, contact whoever runs the server being used. If you're harassed on any kind of instant messaging service, read the terms of service and harassment policies provided, and use any contact address given there. If someone has created a website to harass you, complain to the server on which the site is hosted. If you're being harassed via email, complain to the email service (like Hotmail) used to send the messages.
Holding the Harasser to Account – If the circumstances and behavior of the harasser are threatening to your safety and wellbeing, report the harasser to the police. However online communication is nearly impossible to effectively monitor, and could have dire consequences for freedom of speech. The best way to deal with online negative and aggressive behavior is to refuse to engage with it. If, as a collective body, we refuse to respond or engage with aggressive online behavior then we have a better chance of making it socially unacceptable. Therefore, we each need to do our individual bit online to assert prosocial communication over antisocial forms.
For information on  the difference between anger and aggression and to learn more about the different types of aggression, follow the link below:
Professional Development Resources is approved to sponsor continuing education by the American Psychological Association (APA); the National Board of Certified Counselors (NBCC ACEP #5590); the Association of Social Work Boards (ASWB Provider #1046, ACE Program); the American Occupational Therapy Association (AOTA Provider #3159);  the Alabama State Board of Occupational Therapy; the Florida Boards of Social Work, Mental Health Counseling and Marriage and Family Therapy (#BAP346), Psychology & School Psychology (#50-1635), Dietetics & Nutrition (#50-1635), and Occupational Therapy Practice (#34); the Ohio Counselor, Social Worker & MFT Board (#RCST100501); the South Carolina Board of Professional Counselors & MFTs (#193); the Texas Board of Examiners of Marriage & Family Therapists (#114) and State Board of Social Worker Examiners (#5678); and is CE Broker compliant (all courses are reported within a few days of completion).
Target Audience: Psychology CE | Counseling CE | Social Work CE | Occupational Therapy CEUs | Marriage & Family Therapy CE |  School Psychology CE | Teaching CE